Ενδεικτικά αναφέρονται οι παρακάτω δημοσιεύσεις: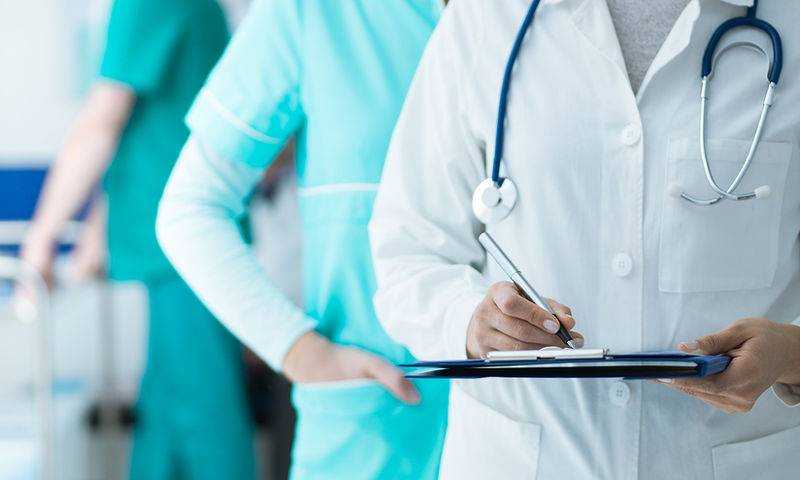 Tzoumas L, Samara E, Tzoumas K, Tzimas P, Vlachos K, Papadopoulos G. Medico-Legal Analysis of General Surgery Cases in Greece: A 48 Year Study. Cureus. 2021 Jul 6;13(7):e16205.  


Samara E, Stamatiou K, Balanika M, Tzimas P. The Effect of Sugammadex on Prothrombin and Activated Partial Thromboplastin Time. Cureus. 2021 Apr 16;13(4):e14521.  


Baltagiannis EG, Kalyvioti C, Glantzouni A, Batistatou A, Tzimas P, Glantzounis GK. Intrahepatic intraductal papillary cystic neoplasm of the bile duct: A case report. Ann Med Surg (Lond). 2021 Feb 12;63:102167.


 Karaolanis G, Antonopoulos CN, Koutsias SG, Giosdekos A, Metaxas EK, Tzimas P, de Borst GJ, Geroulakos G. A systematic review and meta-analysis for the management of Paget-chroetter syndrome. J Vasc Surg Venous Lymphat Disord. 2021 May;9(3):801-810.e5.  


Glantzounis GK, Karampa A, Peristeri DV, Pappas-Gogos G, Tepelenis K, Tzimas P, Cyrochristos DJ. Recent advances in the surgical management of hepatocellular carcinoma. Ann Gastroenterol. 2021 Jul-Aug;34(4):453-465. 
 
Koutsias S, Karaolanis GI, Papafaklis MI, Peroulis M, Tzimas P, Lakkas L, Mitsis M, Naka KK, Michalis LK. Simultaneous Transcatheter Aortic Valve Implantation and Infrarenal Aortic Aneurysm Repair for Severe Aortic Stenosis and Abdominal Aortic Aneurysm: Report of 2 Cases and Literature Review. Vasc Endovascular Surg. 2020 Aug;54(6):544-548.  


Ntalouka MP, Bareka M, Brotis AG, Chalkias A, Stamoulis K, Flossos A, Tzimas P, Arnaoutoglou E. Translation and cultural adaptation of the Greek version of the confusion assessment method diagnostic algorithm and the nursing delirium screening scale and their inter-rater reliability: A prospective cohort study. Hippokratia. 2020 Jan-Mar;24(1):8-14. PMID: 33364733; PMCID: PMC7733361. 


Papadopoulos G, Mavrodontidis A, Liarmakopoulou A, Tzimas P, Angelidakis G, Koulouvaris P, Petrou A. Electroacupuncture for the Treatment of Calcific Tendonitis. A Pilot Study. J Acupunct Meridian Stud. 2018 Apr;11(2):47-53. 
 
Petrou A, Tzoka T, Tzimas P, Apostolakis E, Papadopoulos GS, Zervou E. Mortality associated with standard prescription transfusions in cardiac surgery. Hippokratia. 2018 Apr-Jun;22(2):68-74. PMID: 31217678; PMCID: PMC6548529. 


Tzimas P, Samara E, Petrou A, Korompilias A, Chalkias A, Papadopoulos G. The influence of anesthetic techniques on postoperative cognitive function in elderly patients undergoing hip fracture surgery: General vs spinal anesthesia. Injury. 2018 Dec;49(12):2221-2226.  


Ntalouka MP, Arnaoutoglou E, Tzimas P. Postoperative cognitive disorders: an update. Hippokratia. 2018 Oct-Dec;22(4):147-154. PMID: 31695301; PMCID: PMC6825421. 


Glantzounis GK, Paliouras A, Stylianidi MC, Milionis H, Tzimas P, Roukos D, Pentheroudakis G, Felekouras E. The role of liver resection in the management of intermediate and advanced stage hepatocellular carcinoma. A systematic review. Eur J Surg Oncol. 2018 Feb;44(2):195-208.  


Tzimas P, Tsoumani M, Giannakis D, Kalantzi K, Petrou A, Chantzichristos V, Sofikitis N, Papadopoulos G, Milionis H, Tselepis A. Clopidogrel Therapy in Patients with Cardiovascular Disease Undergoing Transurethral Resection of the Prostate: A Step Towards Individualization. Drugs Aging. 2017 Dec;34(12):917-923.  


Tzimas P, Milionis H. Metabolic Syndrome. Angiology. 2017 Apr;68(4):304-305.  
Papadopoulos GS, Tzimas P, Liarmakopoulou A, Petrou AM. Auricular Acupuncture Analgesia in Thoracic Trauma: A Case Report. J Acupunct Meridian Stud. 2017 Jan;10(1):49-52.  


Petrou A, Tzimas P, Siminelakis S. Massive bleeding in cardiac surgery. Definitions, predictors and challenges. Hippokratia. 2016 Jul-Sep;20(3):179-186. PMID: 29097882; PMCID: PMC5654433. 


Tzimas P, Petrou A, Laou E, Milionis H, Mikhailidis DP, Papadopoulos G. Impact of metabolic syndrome in surgical patients: should we bother? Br J Anaesth. 2015 Aug;115(2):194-202.  


Papadopoulos G., Dounousi E., Papathanasiou A., Papathanakos G.,Tzimas P. Cerebral oximetry values in dialyzed surgical patients. A comparison between hemodialysis and peritoneal dialysis. Renal Failure Vol 35 (6), June 2013. 
Tzimas P, Prout J, Papadopoulos G, Mallett SV. Epidural anaesthesia and analgesia for liver resection. Anaesthesia. 2013 Jun;68(6):628-35.
 
Panagopoulou V, Tzimas P, Arampatzis P, Aroni F, Papadopoulos G. The effects of physostigmine on recovery from general anesthesia in elderly patients. Minerva Anestesiol. 2011 Apr;77(4):401-7. PMID: 21483384.